Love exploring rural villages, parks, beaches and trails where dynamic skies and clean ocean air greet you each day? You've come to the right place. Pacific City and the Nestucca Valley in south Tillamook County on the Oregon Coast is a respite from life's hustle and bustle. Here, you can connect with nature, your family, yourself.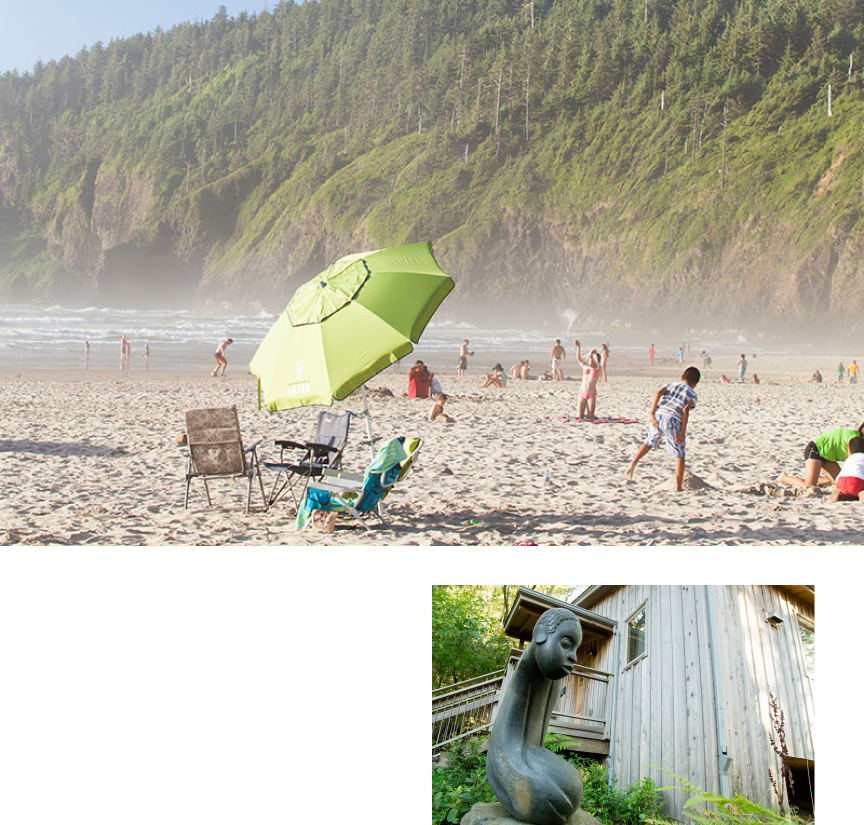 Villages
From beach towns to dairy hamlets to fishing spots, each of our rural burgs has a vibe of its own. Park your car, get out and walk. You'll discover good meals, good times, good people.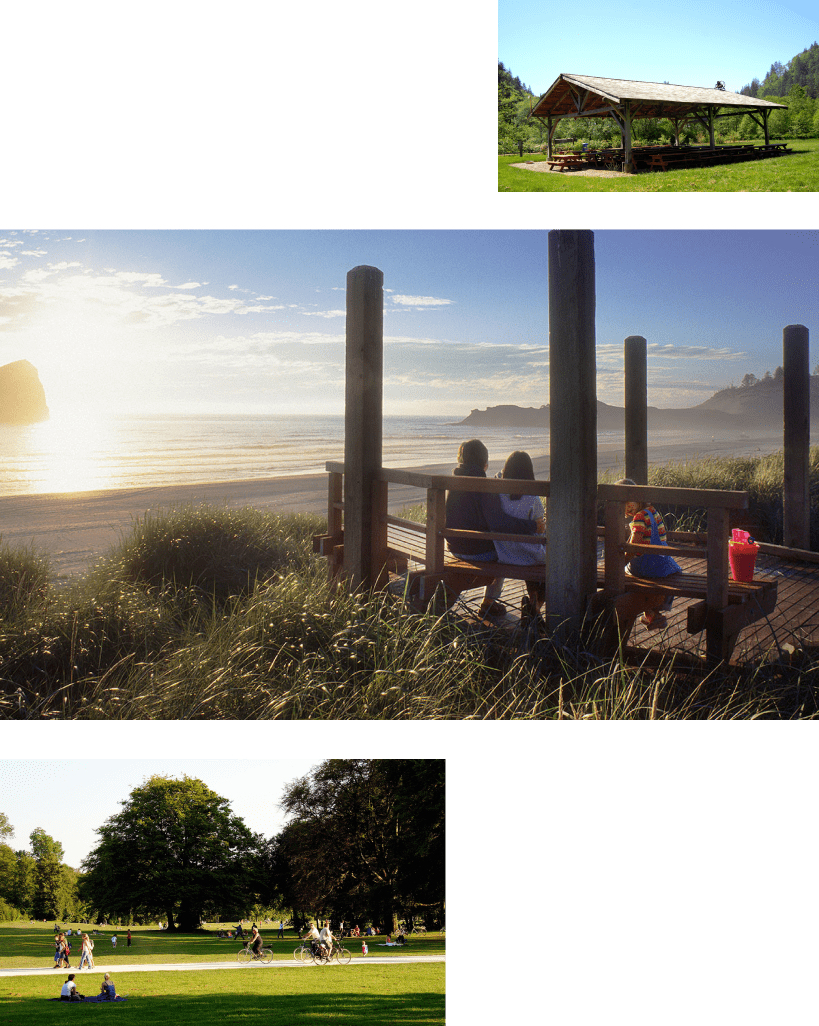 Parks
From large state parks to charming county playgrounds, south Tillamook County is dotted with the best recreation areas on the Oregon Coast. Our trails, campgrounds and wildlife refuges offer family-friendly exploration year-round.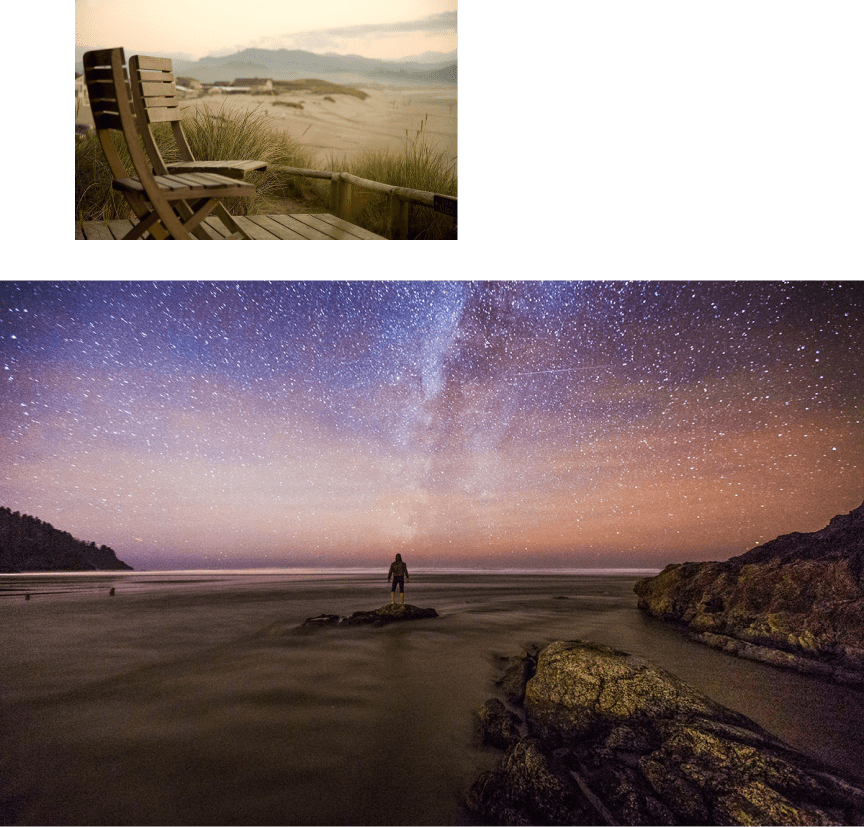 Beaches
Wide, wider and widest. That's how we measure beaches on the Oregon Coast. Search for shells and agates, enjoy long walks and wonderful sunsets. Safety tip: be aware of tides (daily, rip and king tides), and don't turn your back on the ocean.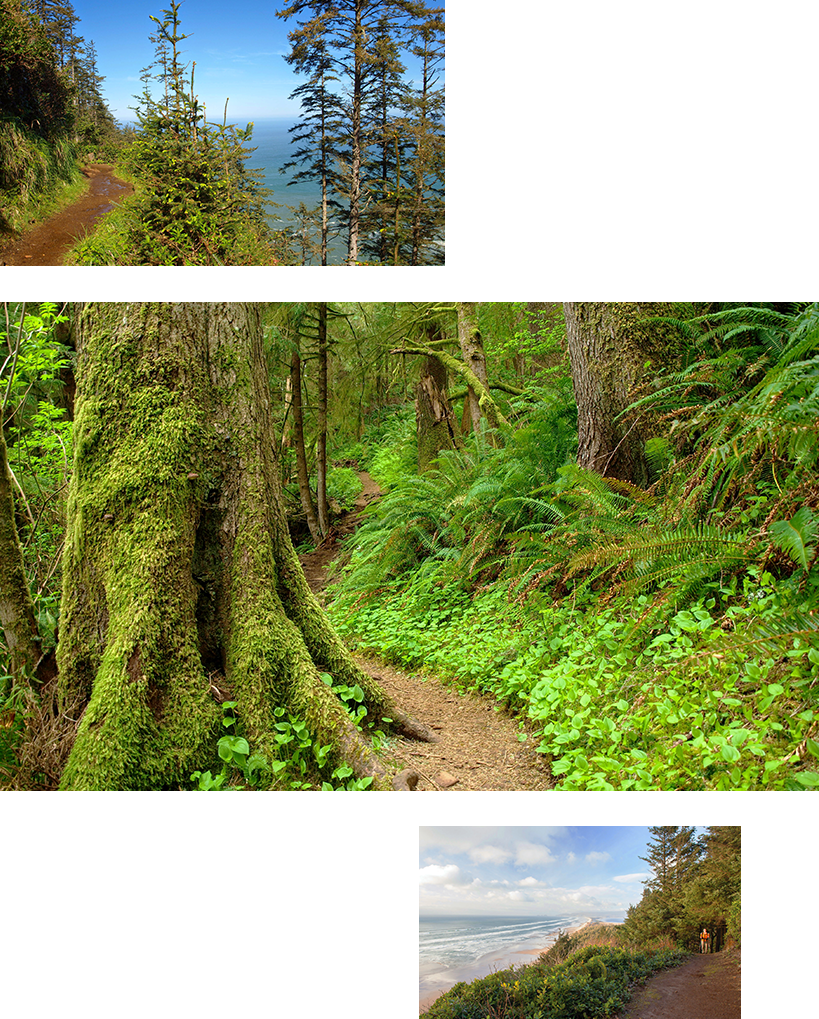 Trails
Trails are a way of life in this neck of the woods, and the woods is where you'll find a lot of trails. Because we're not just a beach destination. We're surrounded by forests waiting for you to explore.