During summer, car traffic – especially on weekends – can get congested in popular beach towns. Consider alternative transportation either to get here or get around. If you need mobility assistance, the Inn at Cape Kiwanda has two beach wheelchairs you can schedule during your visit.
Plan Your Car-Free Pacific City Trip
Explore easy transportation options on the Oregon Coast.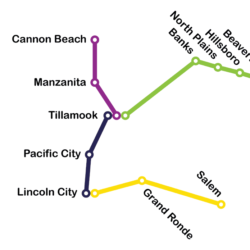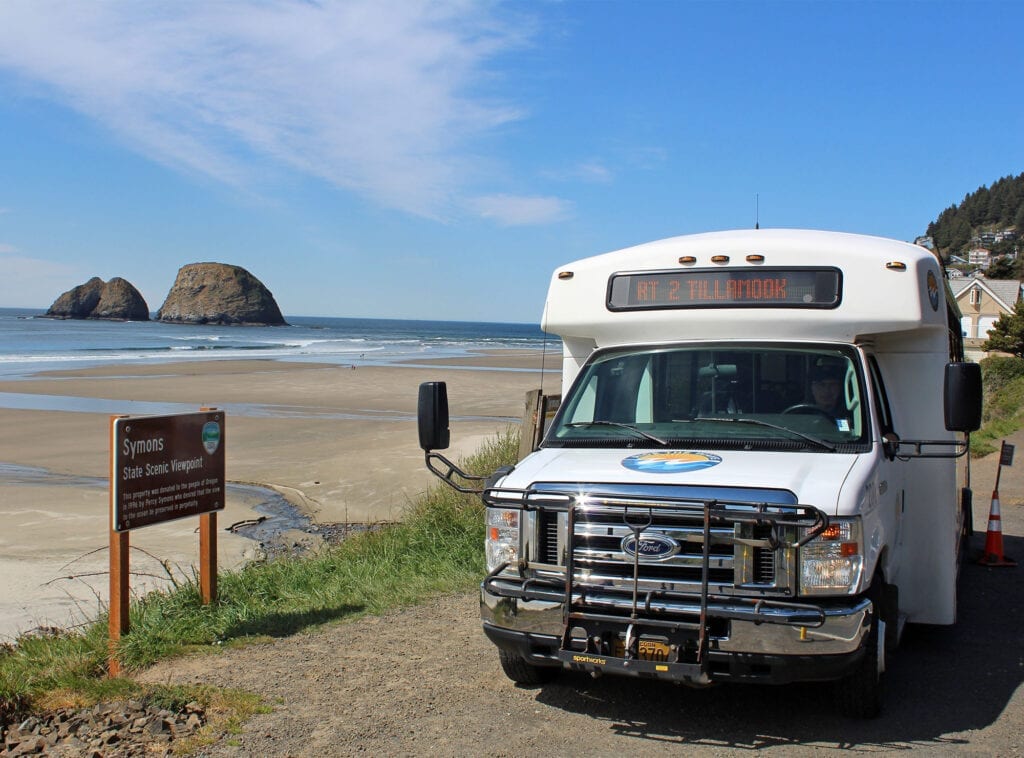 Use the Trolley or Bring your Bikes
From Memorial Day weekend through Labor Day weekend, the Tillamook County Transportation District offers free trolley transport in Pacific City on Fridays, Saturdays and Sundays. Park your car and get around in a shuttle or ride your bike around town or on local trails. Scroll down for a shuttle map.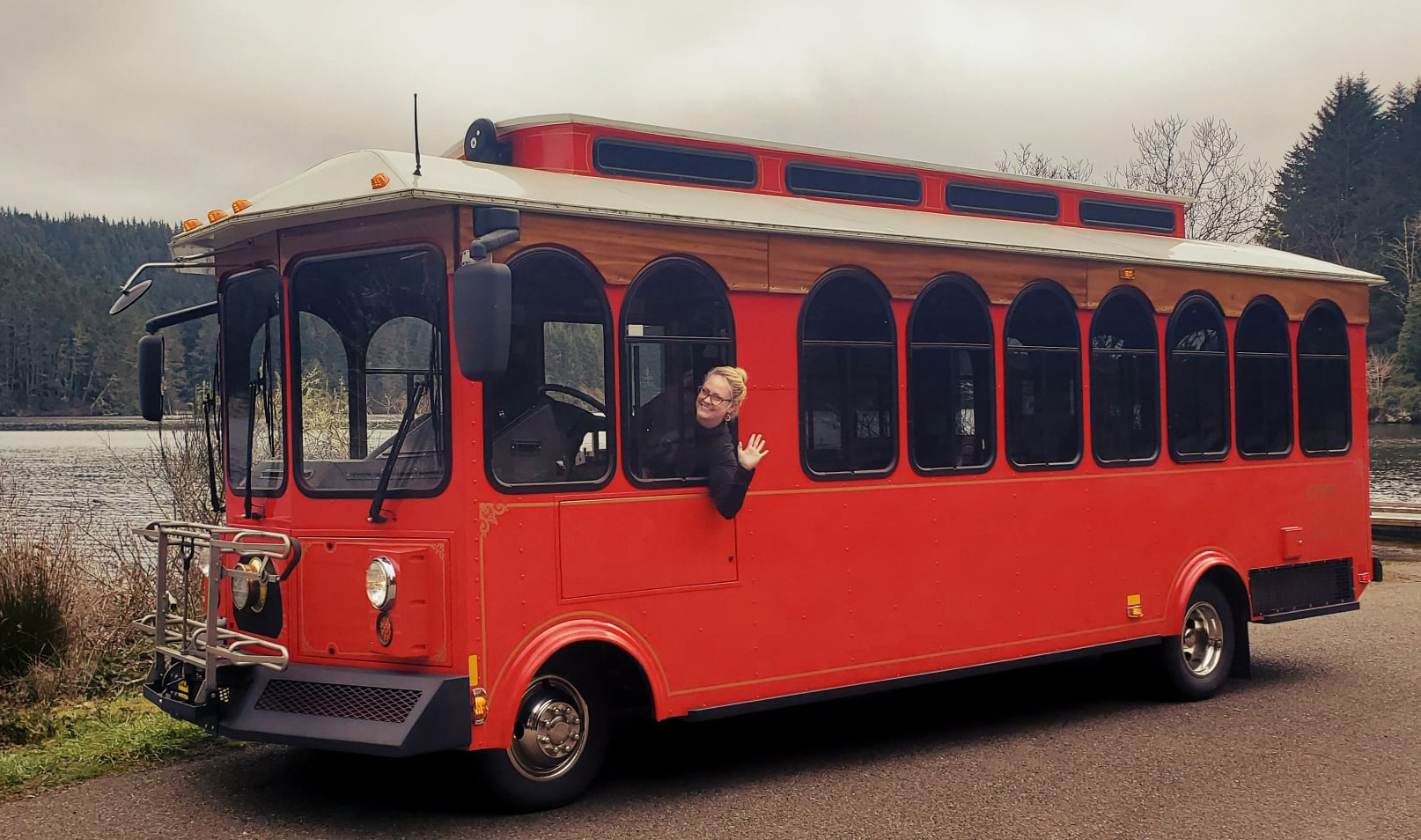 Beach Wheelchairs
In an effort to increase access to outdoor activities, we offer two beach wheelchairs. They are managed by the Inn at Cape Kiwanda, and are free to use. Schedule one in advance by emailing: adventures@headlandslodge.com. Beach wheelchairs are also available in Manzanita and Rockaway Beach. Go to tillamookcoast.com/mobility for more information.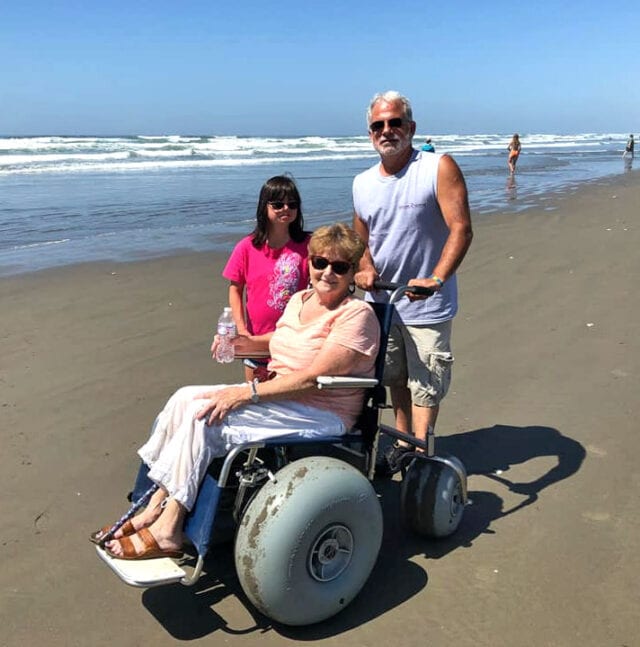 Pacific City Airport
Small plane enthusiasts can fly into the Pacific City State Airport, park their plane and either walk around town or hop aboard the trolley on summer weekends. Click here for info.