Free Shipping on 3 Book Package
Buy all three guidebooks and get free shipping. They make a great gift for explorers.
$29.97 with free shipping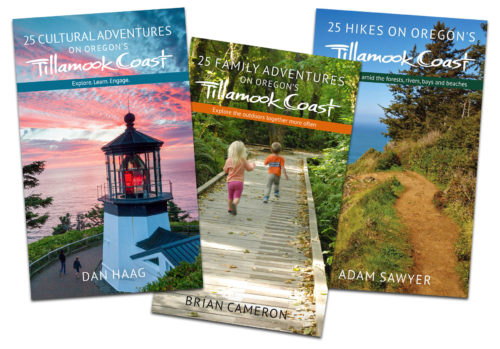 25 Cultural Adventures on the Tillamook Coast
Tillamook County on Oregon's north coast has a rich cultural history, which is still thriving today. From dairy farms to maritime museums, and from arts and music to dory fleet fishing, the experiences are not only varied, but together they offer a peek into the heart of every community in the county.
$9.99 plus $2.00 shipping and handling
---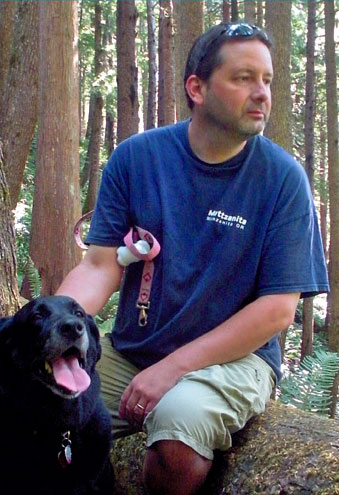 Dan Haag is a longtime freelance writer based in Manzanita, Oregon. His work appears in Coast Weekend, Oregon Coast magazine, Oregon Coast Today, North Coast Citizen, and the Tillamook Coast Life Blog. His column, The Littoral Life, runs in the Tillamook County Pioneer online news site twice a month. Dan also manages the Manzanita Visitors Center. Stop by and say hello.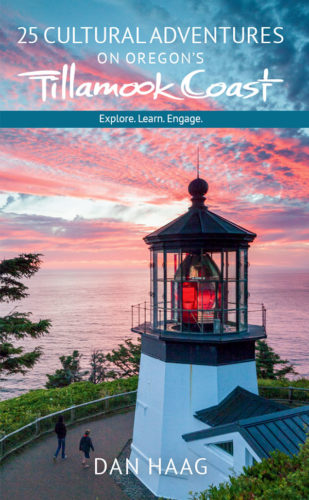 25 Hikes on the Tillamook Coast
Hiking expert and travel guidebook author Adam Sawyer shares his choices for the best hikes on Oregon's Tillamook Coast. From thigh-pumping trek to the top of Neahkahnie Mountain to a leisurely stroll through Kilchis Point Reserve, hikers will find the trail just right for their adventure in this 90-page guide.
$9.99 plus $2.00 shipping and handling
---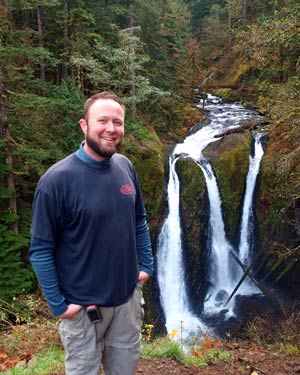 Adam Sawyer is an outdoor and travel writer, photographer, published author, and guide based out of Portland, Oregon. He wrote as the Portland Hiking Examiner for Examiner.com and authored the biweekly column, "Portland Family Outdoors," for Craigmore Creations. Adam has written online for Travel Oregon, Eater, Canoe & Kayak, Red Tricycle, and Tillamook Coast. His work has also appeared in Northwest Travel & Life, 1859, Portland Monthly, Columbia River Gorge, Cascade Journal, OnTrak, and Backpacker magazines. In addition to this book, he is the author of the guidebooks Hiking Waterfalls in Oregon and Best Outdoor Adventures Near Portland.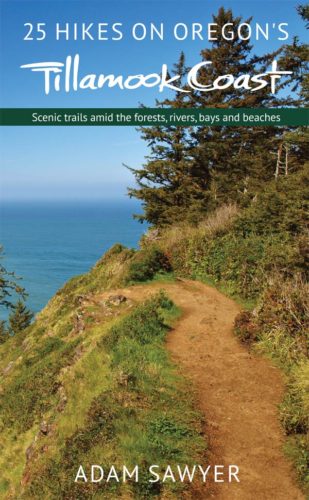 25 Family Adventures on the Tillamook Coast
Adventure guide and father of twins, author and Oregon Coast native Brandon Cameron shares his favorite places to take his family on Oregon's Tillamook Coast. From exploring tidepools, to camping and riding the rails, families will find lots of fun things to do in this 60-page guide. Includes restaurant options.
$9.99 plus $2.00 shipping and handling
---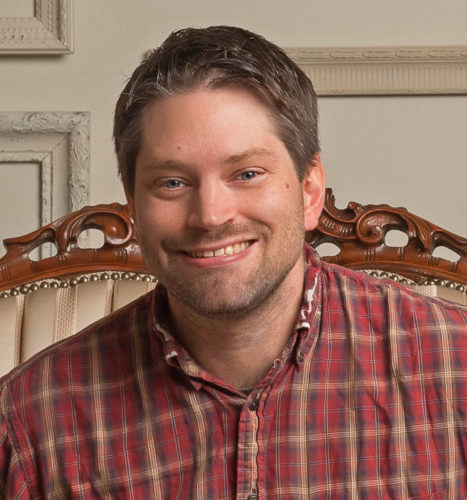 Brian Cameron is a native of the Tillamook Coast and an adventurous spirit. Writing as a professional journalist, travel writer and novelist, his work has appeared in Oregon Coast Today, Oregon Coast magazine and Modern Farmer. When not spending time with his kids or running his tour company, Brian can be found exploring the beaches, trails and communities of the Oregon Coast.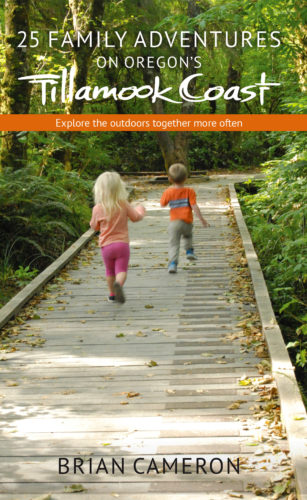 Here are some popular Oregon Coast hiking trails to get you started: