Hebo, Oregon
From the top of Mt. Hebo to the gentle shores of Hebo Lake, this farming and outdoor recreation community is a favorite spot for hiking, fishing, camping and kayaking. Once home to a U.S. Air Force General Surveillance Radar Station, its Cold War base is now gone, replaced by the Siuslaw National Forest in the Coast Range, and a range of outdoor adventures. The Hebo Ranger Station is a great source for outdoor recreation on forest service lands.
Mt. Hebo Summit and ancient pathways
With an elevation of 3,230 feet, Mt. Hebo Summit is at the heart of the Siuslaw National Forest. From the pathways used by native peoples, a trail was built over the Coast Range; an eight-mile section of that trail is still in use for hiking and horseback riding. The trail drops into a bulrush bottom and through groves of Sitka spruce, and rises through stands of hemlock. And the views? Take in the Pacific Ocean coastline, Cape Lookout, and Cape Meares.
Hebo Lake for tent camping in the forest
If unplugged seclusion is your idea of a camping getaway, Hebo Lake is the place to set up your tent. The campground is nestled in a lush forest of western hemlock, Douglas fir and red alders—the shade and breeze make this a summer retreat. There are 12 campsites around the lake, so make reservations early. The hike from Hebo Lake to the summit is about 9 miles with an elevation gain of 1,500 feet. For for a shorter walk, loop around the lake. Bring your raft, kayak or canoe, and spend the day paddling on the lake. Break out the dinner at the picnic shelter, built in the 1930s and restored in 2016 with new tables and fire rings.
Fish, flowers and butterflies
Mt. Hebo is home to an abundance of wildlife, big and small. Elk and deer are the bigger ones. On the small side, look for newts, crayfish and water lizards. It is also brimming with wildflowers and  butterflies. The small campground offers five fishing docks where you can catch pan-sized rainbow trout to cook over a fire.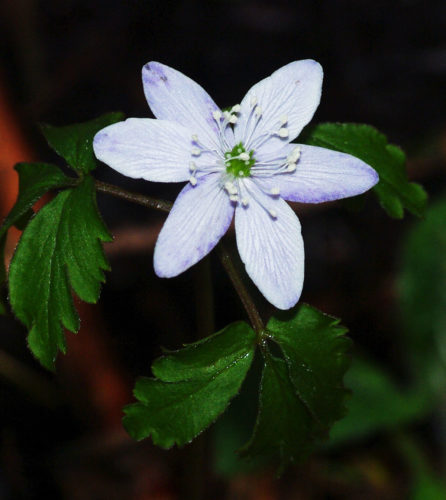 Topics Related to Hebo, Oregon
Guides Featuring Beaver, Oregon
Posts Featuring Beaver, Oregon