Take a visual history tour of Cloverdale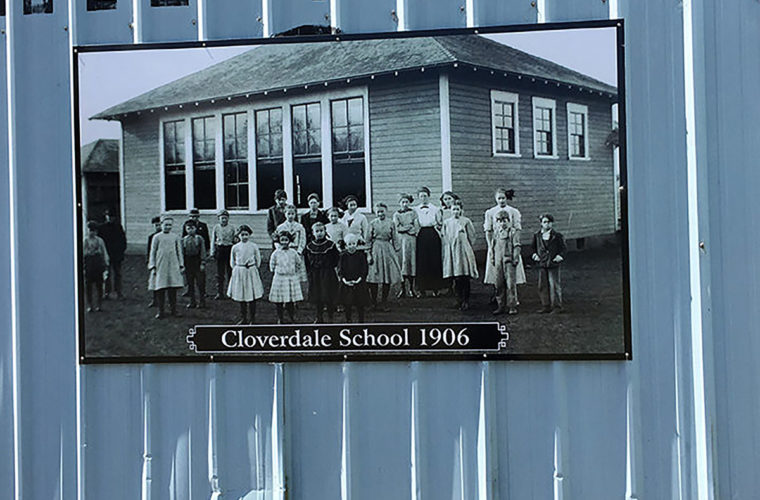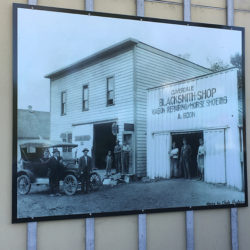 Founded in 1884 by pioneer settlers, Cloverdale is a dairy farming village that originally included a store, hotel, bank, and cheese factory.
The quaint town today is very reminiscent of its original land claim, and is now home to eclectic shopping, including a rural farm store.
And now visitors can walk its blocks to learn the economic history.
The Tillamook County Historical Society installed five murals depicting Cloverdale from the turn of the century. The murals capture locals working in the dairy, fishing, and blacksmith industries.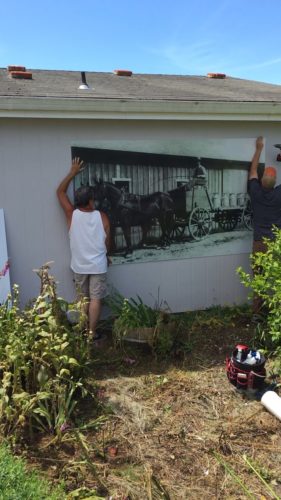 "They're really big and visible and tell the early story of Cloverdale," said Sally Rissel, president of the Tillamook County Historical Society. "In addition to the murals, we put in some additional planters and signs of the shops; it's really helped revitalized Cloverdale."
The Tillamook County Historical Society is installing the last sign on the north end of the Nestucca River. "It's a historic sign about the river itself," Rissel said. "There's an empty lot off of Hwy 101 that people can pull off to view it."
The five-by-seven murals were funded by a Tillamook PUD Community Grant and printed on aluminum by local printing company PSI.