Mean, Green, Digging Machines: Green Crab on the Oregon Coast

October 14, 2022 @ 7:00 pm

-

8:30 pm

Free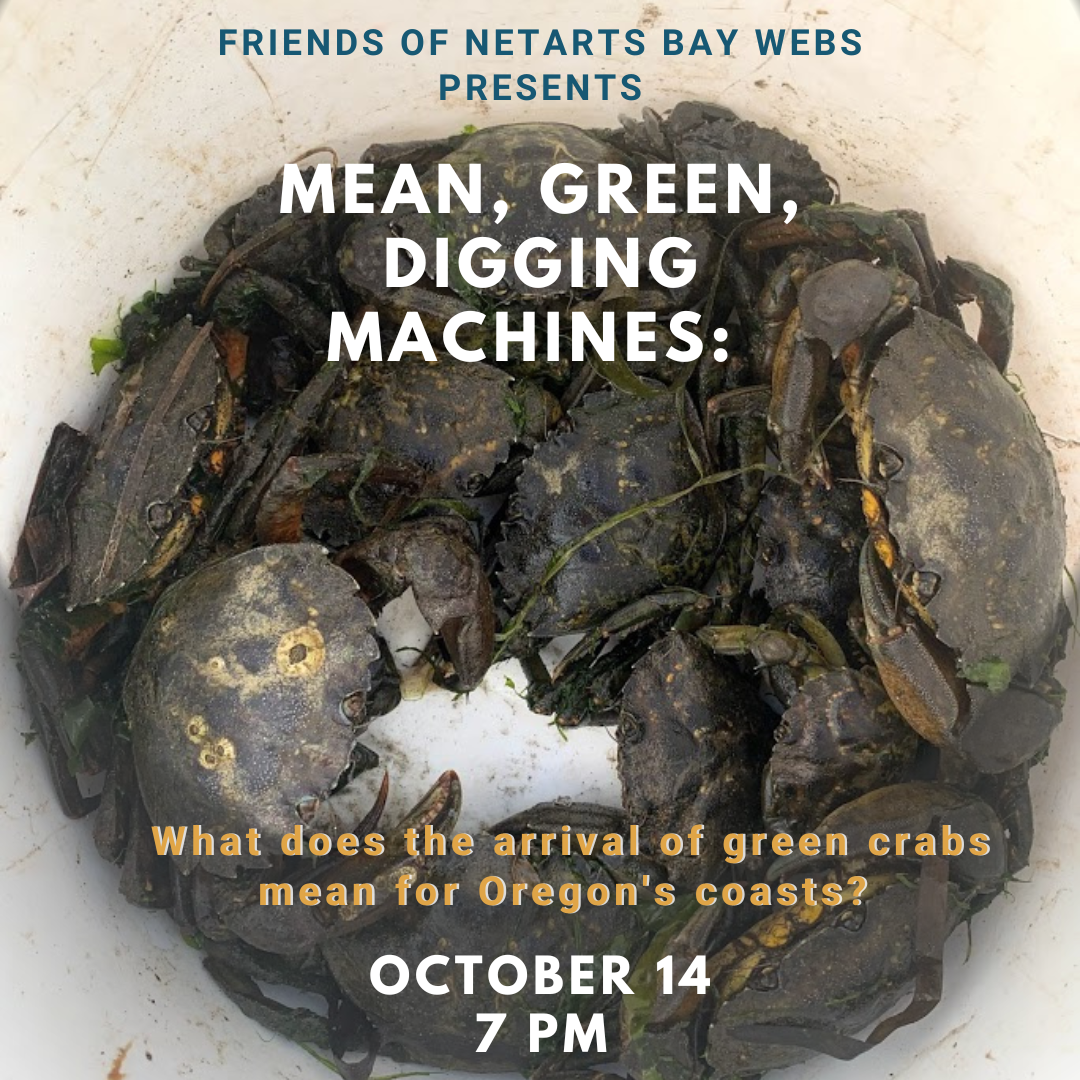 What does the arrival of green crabs mean for Oregon's coasts? Learn about these crabs & efforts to slow their spread. The European green crab is considered one of the most detrimental invasive species on the planet due to cascading effects in the ecosystem that can drastically change coastal economies. Populations of green crabs on the West Coast are currently exploding in numbers since they were first detected in 1989. These crabs have voracious appetites and disturb the critical eelgrass habitats that salmon and Dungeness crabs rely upon. Get to know how these crabs got here, the threats that they pose, and what is being done to slow their spread.
Register: Options are available to join in-person or virtually. Register for more information. Register here.